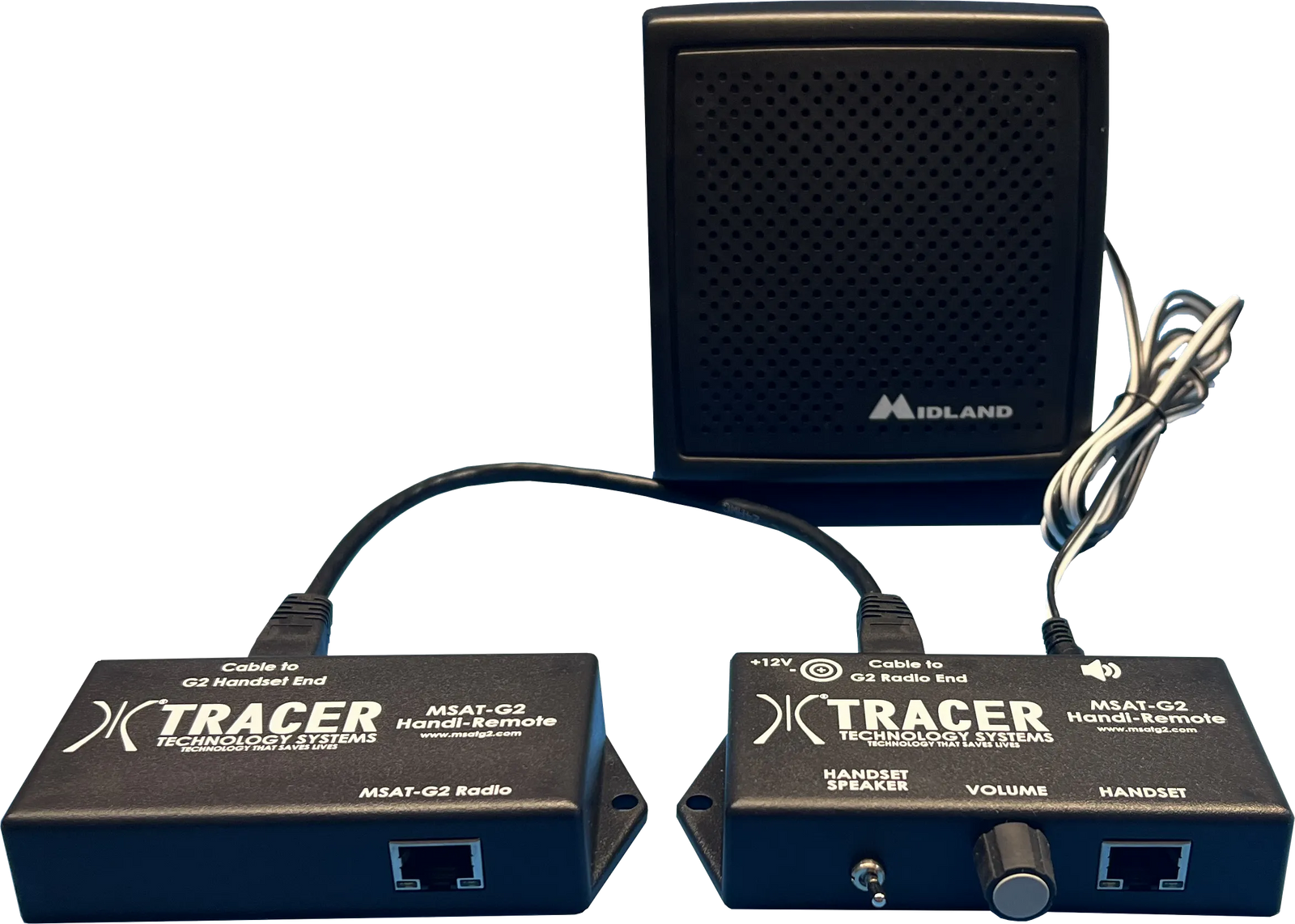 MSAT-G2 Handi-Remote Handset Extender
The MSAT Handi-Remote allows you conveniently operate your MSAT-G2 Mobile Satellite Push to Talk Radio system. This interface enables the handset and MSAT-G2 radio to be separated by up to 4000 feet utilizing standard CAT-5/5E network cable.
Installation is as easy as plugging both the handset and radio into the Handi-Remote modules and connecting a CAT-5/5E cable run between the two Handi-Remote modules. No configuration or adjustments are necessary to get your MSAT-G2 up and operational. Everything you need to get both ends extended are included with the kit, all you provide is a CAT-5/5E cable run between the two units. Power is provided by the MSAT-G2 on the radio end and +12V power is required on the handset end (power module included).
Features
Utilizes Cat-5, Cat-5E or Cat-6, 4 pair cable
Plug and Play operation. No adjustments are necessary to make the system operate
Full handset operation without any lost features. PTT and telephone operations will operate as though the handset is plugged into the radio locally
No special programming or setup required
All necessary parts included. No special tools needed for installation. Simply plugs into an RJ-45 connector on each end and handset begins working
Powered with an included +12V DC power supply on the handset end. Locally powered by 'G2 radio on the radio end
Radio side unit attaches to the G2 radio mounting bracket supplies with your 'G2 radio
Orders Include:
Handi-Remote
1' Network Cable
+12V DC Power Supply
External Speaker (as pictured above)
Handi-Remote Manual