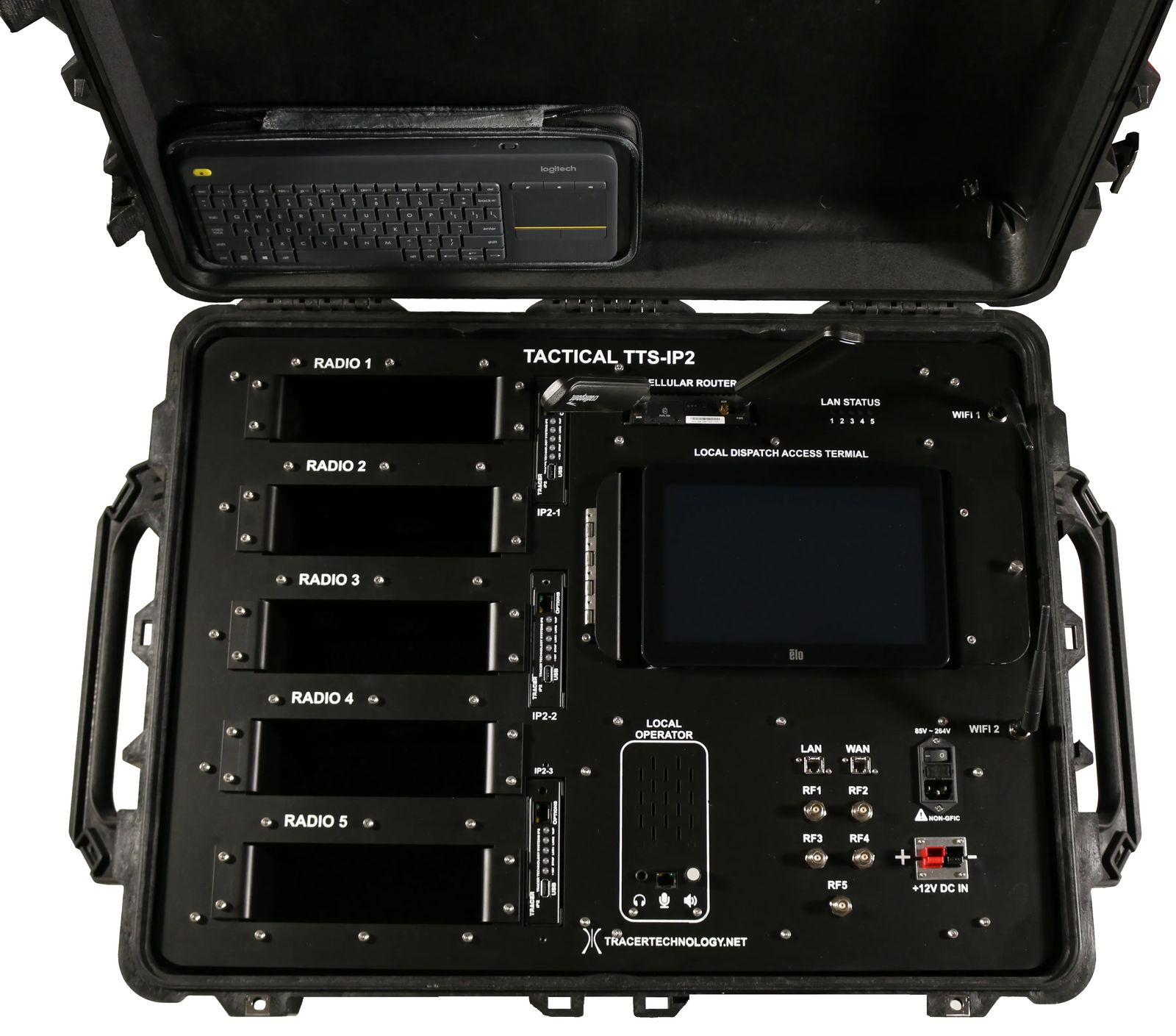 Features:
Supports up to 5 radios (Max footprint = Motorola APX)
3 iP2's - Patch up to 5 radios
Internal 12V, 650W Power Supply
Supports cloud and IP-based communications
Built in WiFi and Cellular Support -- Dual SIM ruggedized cellular gateway. Supports both commercial and Public Safety FirstNet® cellular
WiFi Antenna Mounts
Storage space for wireless keyboard, extra mics, and more
PIGS: Portable Interoperability Gateway System
Field deployable, rapid response communications packages that allow communications between multiple radios. Some models even support cloud and IP-based communications.